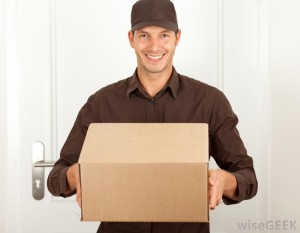 Ordering & Payment
Once you have added your product/s to the cart, simply proceed to the checkout page where you will confirm your order, fill in your postal details and choose your payment type.
If you pay by credit/debit card or paypal, you'll be taken to our secure Paypal page to complete the payment (no paypal account required if you want to pay by card). Confirmation is instant.
If you pay by bank (branch deposit or internet banking) you'll receive our account details and we'll confirm when the funds have cleared (normally 1-3 days).
Shipping
Shipping prices are listed on the product pages. You will only pay shipping once for your heaviest item, all other items get free shipping.
We send your products via courier from our Brisbane base.
Your order will be shipped within 0-3 business days of receiving your confirmed payment.
Upon shipping your lights we'll provide you with your tracking number shortly after.
Most orders arrive 1-5 working days after confirmed payment.
Warranty
All products come with a 12 month manufacturers warranty for any defects.
If you simply change your mind in the first 30 days, there is a 10% restocking fee
If you have any problems, simply phone or email us and we'll sort things out for you.
We are an Aussie business, so we're in the business of keeping our customers happy!
Enjoy your lights and happy growing!